Pu`u O Mahuka heiau is an ancient religious site. This is not one of the typical Tourists spots and is mostly an overlooked hidden treasure of Hawaii. Here you can learn a little about Hawaiian history as while as take in a short stroll to breathtaking views of the North Shore of O`ahu and Waimea Valley.
Pu`u o Mahuka heiau has a commanding view of Waimea Valley and the northern coastline of Oahu. The picture below shows Waimea Bay Beach park and Kamehameha highway.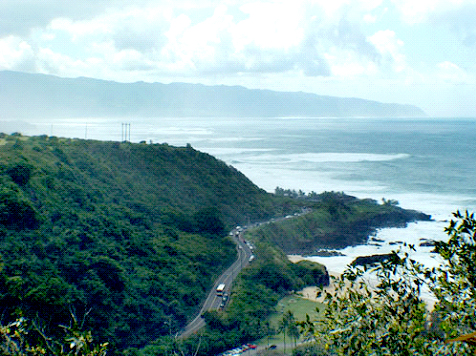 Looking down on Waimea Bay, Photo courtesy of Aukipa
Directions: From Waikiki travel to North Shore. Once in North Shore take Kamehameha Highway (Highway 83) to Pupukea Homestead Road (Highway 835). It is the road across from the Pupukea fire station and there is a Foodland supermarket on the street. Travel up this street until you make a hairpin curve, the next street on your right leads to Pu'u O Mahuka heiau.
The picture below shows lower Waimea Valley Park, 5.7 acres, and Kamehameha highway.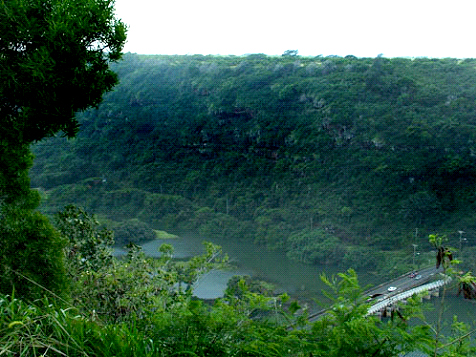 The Ancient Hawaiians used this spot as a scared place of worship. It is still revered to this day. Many people still leave offerings.
Pu'u o Mahuka is the largest heiau (religious site or temple) on O'ahu, covering almost two acres. The name is translated as "hill of escape", and it is a little-visited site of remarkable peace and seclusion.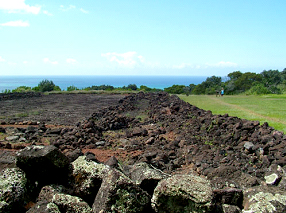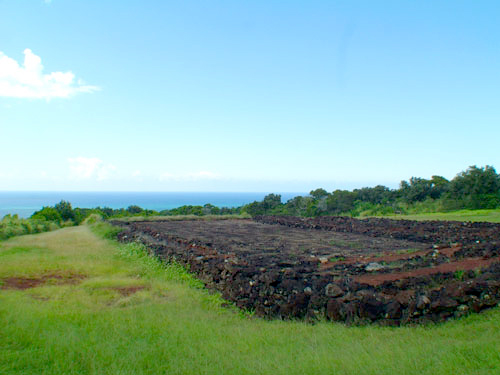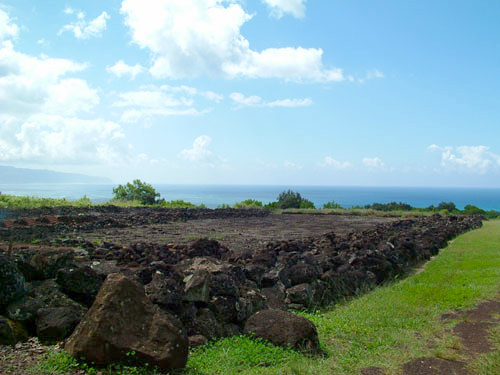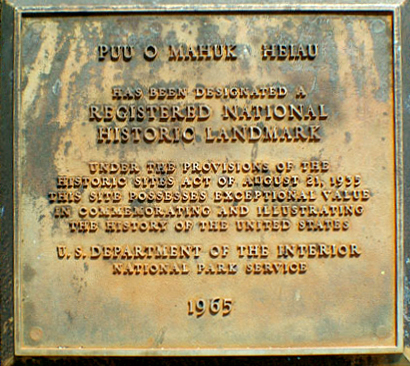 PU'U O MAHUKA HEIAU
Has been designated a Registered National Historic Landmark under the provisions of the Historic Sites Act of August 21, 1935, this site possesses exceptional value in commemorating and illustrating the history of the United States. U.S. Department of the Interior, National Park Service, 1965